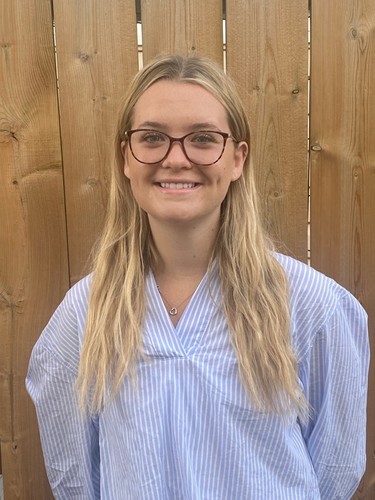 Designation and Experience:
I am currently an undergraduate student at the University of Calgary, studying psychology with the end goal of becoming a registered psychologist. I embarked on the journey of becoming a psychology student due to my unwavering fascination with the complexities of the human mind and behavior. From a young age, I found myself captivated by the intricacies of how people think, feel, and interact with each other and the world around them. I want to translate this passion into my work at Eckert Centre and hopefully help make the lives of others a little easier in any way that I can. My role here will be helping out with administrative work, as well as being a psychology assistant, this means I will have the role of making sure that the professional and the client both have what they need to make each session go by smoothly. Having the opportunity to work at the Centre is a blessing, as it provides me with an avenue to work under and learn from some of the best in the field, while still studying the subject that I love so much in school. The prospect of helping individuals overcome challenges, understand themselves better, and achieve personal growth resonates deeply with me and are values practiced constantly at the Eckert Centre. By being a part of the Eckert Centre, I believe I will contribute to creating a supportive and healing environment. I am excited to learn more every day about the ins and outs of psychology both at school as well as at work.
What inspires you?
What inspires me about psychology is the opportunity to see people come in as one version of themselves, and leave as someone who now has the tools and resources to overcome the inevitable challenges that will come their way. Seeing positive growth in others is something that lights a fire in me to continue to study the field of psychology. The idea that I could have a positive effect on someone's journey through life is what inspires me the most.

What are your proudest accomplishments?
My proudest accomplishment rests in my ability to fluently communicate in both English and French. Becoming bilingual has not only enriched my understanding of different cultures and perspectives but also expanded my horizons in both personal and professional spheres. Ultimately, being bilingual allows me to connect with a wider global community.
What are your Hobbies and Interests?
My two favourite things in the world are spending time with people and doing physical activities. Some of my favorite things to do are go hiking and play volleyball with friends. I played club volleyball while in junior high and high school and now I am in an adult recreation league in university. I also really love reading and adding to my plant collection at home.
Why do you think people should choose Eckert Centre?
People choosing Eckert Centre will find determined, kind and intelligent psychologists that have genuine care and interest for each and everyone of their clients. There is an understanding that it takes courage to be vulnerable and that every client is unique. Because of this, the therapeutic modality selected will be specific to each clients' needs and preferences. Eckert Centre is a non-judgmental place where people can safely come in with the bravery to ask for help, be seen and heard, and leave at the end of the session, with a little less weight on their shoulders.