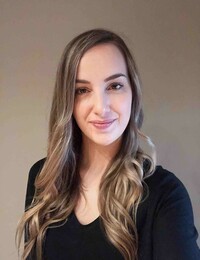 Designation and Experience:
I am a Cognitive Coaching Specialist at Eckert Centre. I have a Bachelor of Arts in Psychology and have enjoyed working for the past ten years as an educational assistant. I have worked with elementary students struggling with social, cognitive, behavioural and learning challenges for many years. For the past three years, I have worked primarily with Jr. High students, providing alternative programming and instruction, as well as, support for students struggling with mental health.
What inspires you?
Seeing the joy in my clients and students as they grow is a major inspiration for me. I am also inspired by the resilience I have seen in my clients, and the compassion I have seen my students show to one another.
What are your proudest accomplishments?
I am proud of the education I have obtained over the years and how I have been able to apply it to my work, to better understand and provide the best support for my clients.
What are your hobbies and interests?
I love all things to do with music and dancing! I trained in ballet for 16 years and still love to dance to this day. I play many instruments as well and love spending time around a campfire with a guitar. I also have a huge heart for animals- especially dogs! I hope to one day train my own dog to be a therapy dog. Their unconditional love and acceptance is truly amazing.
Why do you think people should choose Eckert Centre?
I believe at Eckert Centre, we have a dedicated and compassionate team who truly love to help people grow and heal. I am thrilled to be a part of such an inspiring team.